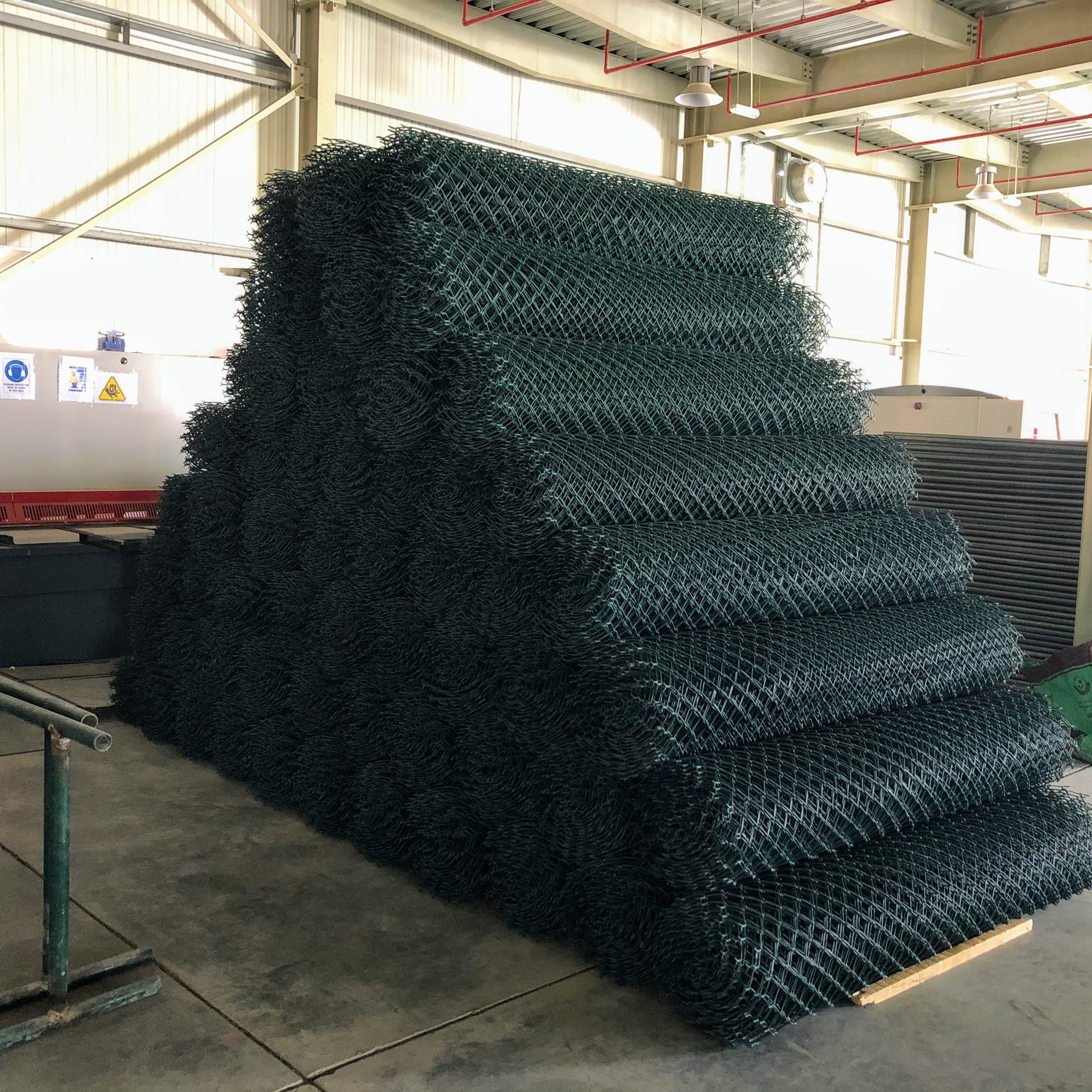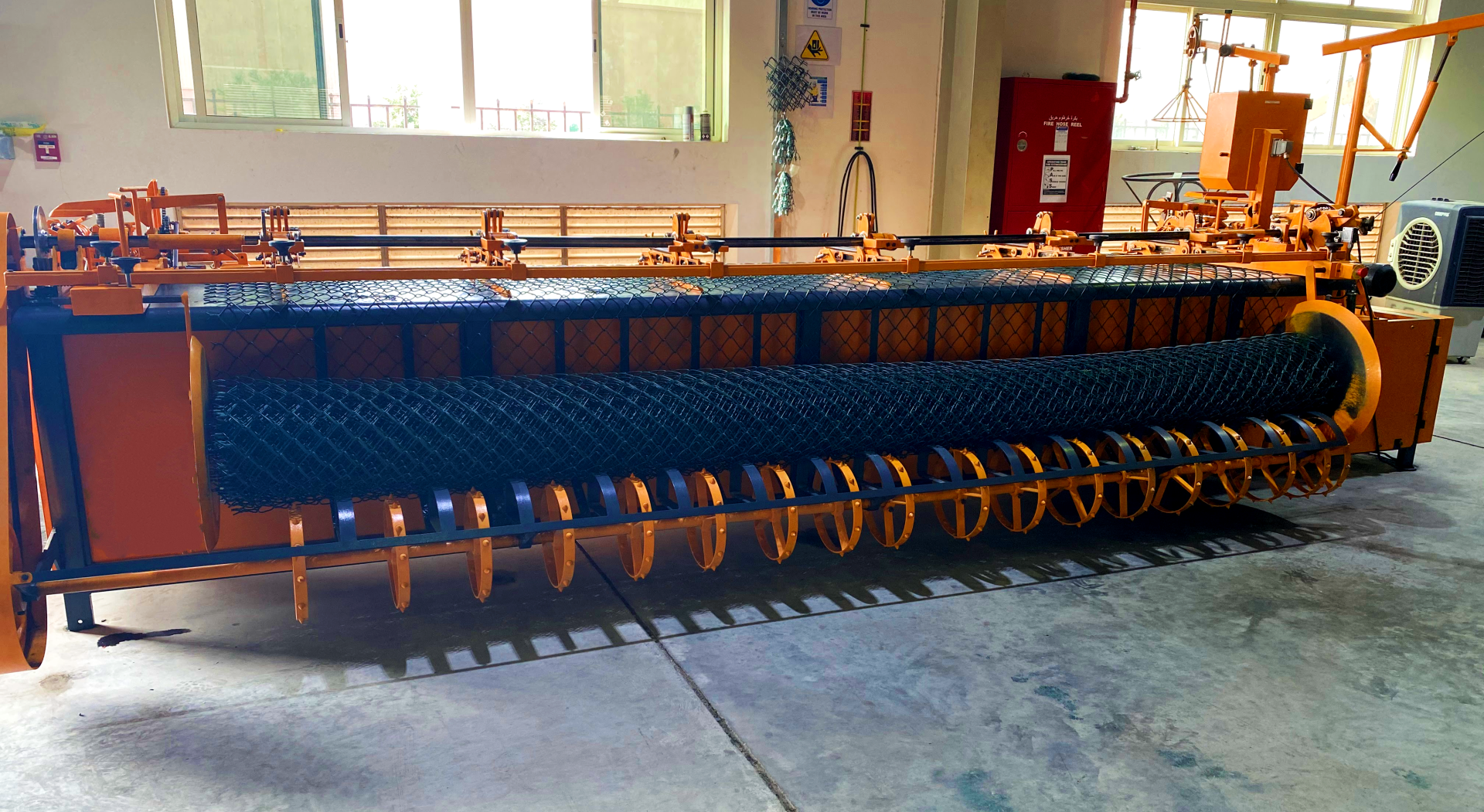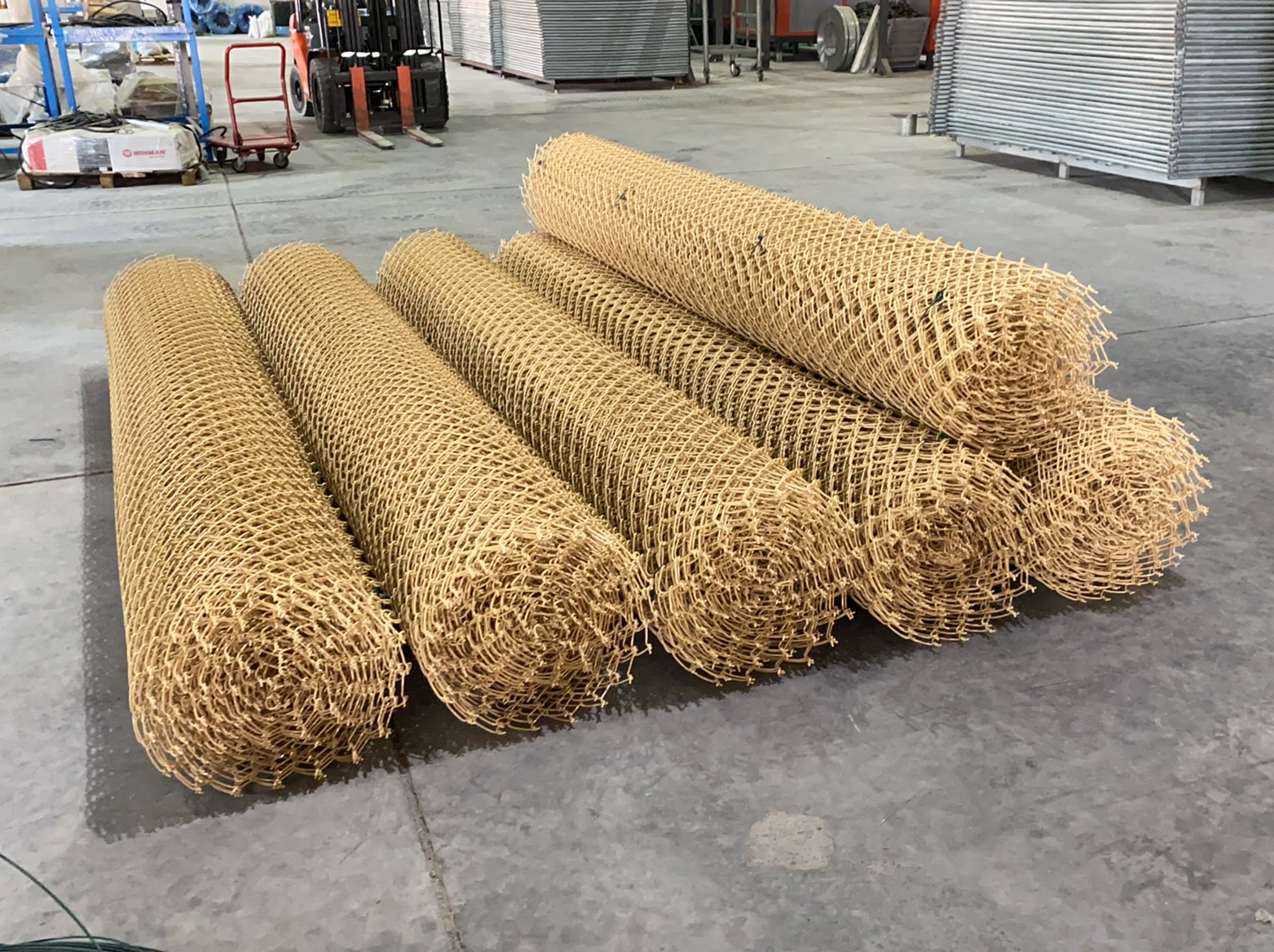 Image Slide 2
GI & PVC Coated Chain Link Rolls

Image Slide 1
GI & PVC Coated Chain Link Rolls

Image Slide 3
GI & PVC Coated Chain Link Rolls

GI & PVC Coated Chain Link Rolls
A chain-link fence (also referred to as wire netting, wire-mesh fence, chain-wire fence, cyclone fence, hurricane fence, or diamond-mesh fence) is a type of Woven fence usually made from galvanized or PVC coated wire. The wires run vertically and are bent into a zig-zag pattern so that each "zig" hooks with the wire immediately on one side and each "zag" with the wire immediately on the other.
Specification: Commercial Galvanized, Heavy Galvanized, PVC coated.
Standard follow: ASTM, BS-1722 etc.
Dimond Opening: 50x50mm, 53X53mm, 58X58mm 60X60mm.
Height & Length: Customize.
Diameter: 2.50mm, 3.00mm, 3.50mm, 3.76mm, 4.00mm.
2.00/3.00mm, 2.50/3.76mm, 3.00/4.00mm, 3.76/4.88mm.
Both end:  Barbed selvage & Twist.
Application: Oil & gas, Agriculture, Industry, Airport, animal husbandry, Low security, high security, army, civil, indoors, outdoors, Villas, clubs, Hotels, etc.